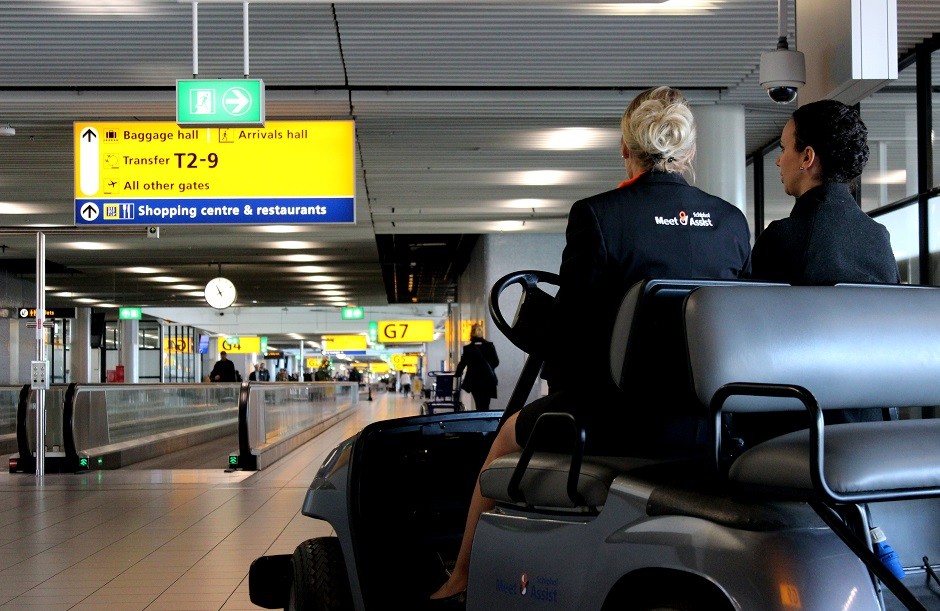 Fast Track connections and transfers in the airport
Every day, millions or passengers pass through international airports en route to their final destination. Many passengers need to make connections between flights, and this is where Fast Track Airport Services are invaluable.
When time is tight between airport transfers, or if you have to check through immigration and then check-in again for your next connection, it pays to use our Meet and Assist Fast Track Airport Service. We provide a local greeter who is familiar with the fastest route to get you to your next flight connection without delay. They have the authority to use Fast Track lanes to get you through immigration and security, if necessary, without any unnecessary waiting in line.
Fast Track Services between terminals
If your incoming flight is delayed, or time between connecting flights is tight, our Fast Track greeter can organise a speedy buggy to get you from A to B without delay. Even if you have to change terminals, there's no need to panic. Our local Meet and Assist staff know the layout of the airport intimately and can get you where you need to be in the quickest time, no problem.
In the busiest airports, such as Manila, our Fast Track Services can include a private car to transfer you between terminals, rather than using overcrowded shuttles. When speed and efficiency are paramount, Fast Track can smooth the way.
Airport transit and connecting flights
When it comes to airport transit and connecting flights, every international airport has its own particular rules which must be complied with. Although it is preferable to have your bags checked through to the final destination, in some cases this is not possible. You may be required to pick up your baggage and then re-check it in for the next leg of your journey.
In some airports, even if you are transiting between international flights you may need to go through immigration, particularly if you are not using point-to-point carriers for one of the flights. This is almost always the case when connecting from an international to a domestic flight, but even then there are exceptions to the rule.
Fast Track Services deal with connecting flights worldwide every day. We know how each airport operates and can help you navigate through the requirements. Our local greeters can assist with any language issues, organise buggy transportation, arrange porterage or get you Fast Track priority through immigration, baggage claim and check-in in the minimum of time. Just book Fast Track Connection and Transfer Airport Services then relax and leave the rest to us!